Hi! Who's Beadnik?
I'm a nurse, working weekend nights in a small town ER--beadwork is my hobby, my passion and probably qualifies as therapy for me as well. I've been a beader off and on for the last twenty years or so, have been working at it seriously for the past four years. On the next few pages you'll see various examples of my work. Contact me if you have any questions about how a certain piece is made, suggestions for my page or just comments. Visit the pages of the guest artists, and sample some wonderful art, poetry, prose, and needlework.
Beadgraphing Software Comparison


Click here for the non frames version.



WEBRINGS I BELONG TO


Really cool, bead related Clip art courtesy of Aunt Molly's Bead Street

MEMBER
of the POD




If you go nowhere else from this page, please go to these sites.




Help raise awareness about violence against women.





<! ----- sister snippet ------- !>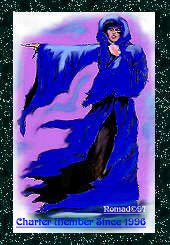 Member of The SisterHood


<! ----- end sister snippet ------- !>

I Am A Proud Member Of: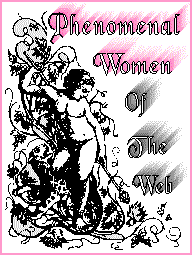 Phenomenal Women Of The Web